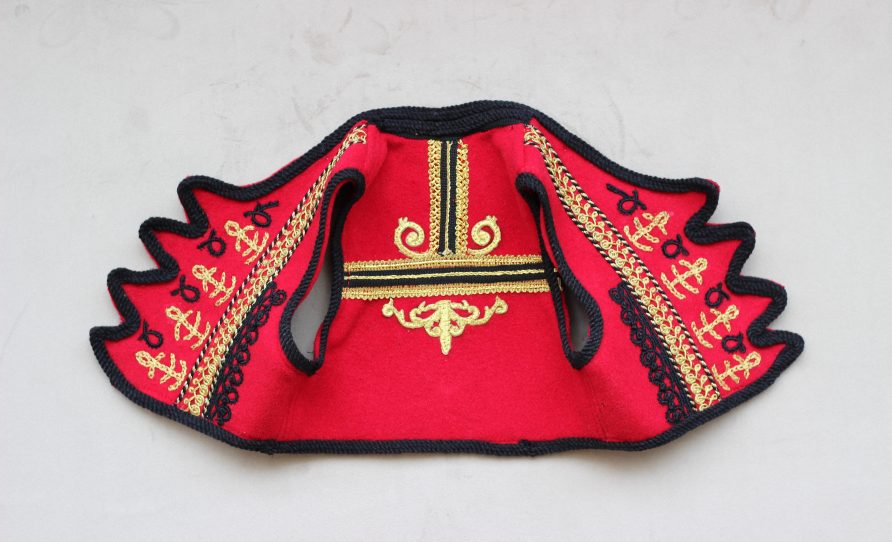 The costumes, craftsmanship, crafts, and accessories of the Albanian folk reveal the values and the cultural identity and history of our country. Folk is the key element of cultural heritage to a nation, and being part thereof, folk costumes are of particular interest. The design, colours, handicraft techniques, fabrics and functionality are completely customized and unique of their kind, and profoundly mirrored in the ethnographic funds of each province. Costumes are the fruit of a long era of change and adaptation influenced by historical, economic, socio-cultural factors and numerous technological developments. The mastery of processing and manufacturing of fabrics from silk, wool and linen fused with weaving, knitting or spinning techniques has created unique garments which have survived time for centuries and have been inherited over generations. The Albanian character, lands and unique features in our folk over the years have attracted the attention of many foreign scholars, among which the most prominent Mary Edith Durham (1863-1944) - Ethnographer, English Publicist, Scholar of the Balkan populations and friend of Albanian people, well known for her anthropological extracts about life in Albanian lands.
"There is a peculiar pleasure in riding out into the unknown – a pleasure which no second journey on the same trail ever affords." - Edith Durham Edith Durham
Jeta e arbëreshëve të Italisë është histori e qëndresës dhe e mbijetesës së tyre ndër shekuj, duke na sjellë sot...
Read More
Madhështia dhe tragjizmi i popullit shqiptar, tërhoqi pas përshkrues e studiues të traditave e zakoneve, duke zgjuar interesin rreth etnografisë...
Read More
Northern Albania
The elements featuring the folk costumes of the North region are as follows: "Xhubleta" - an undulating, bell-shaped folk skirt (black felt skirt, sleeveless, with a narrow waist and a wide-ended like a wavy bell), felt trousers (thick fabric made of knitted wool material, used for outerwear: felt cloak) pointed-toe shoes, ornaments and apron for women.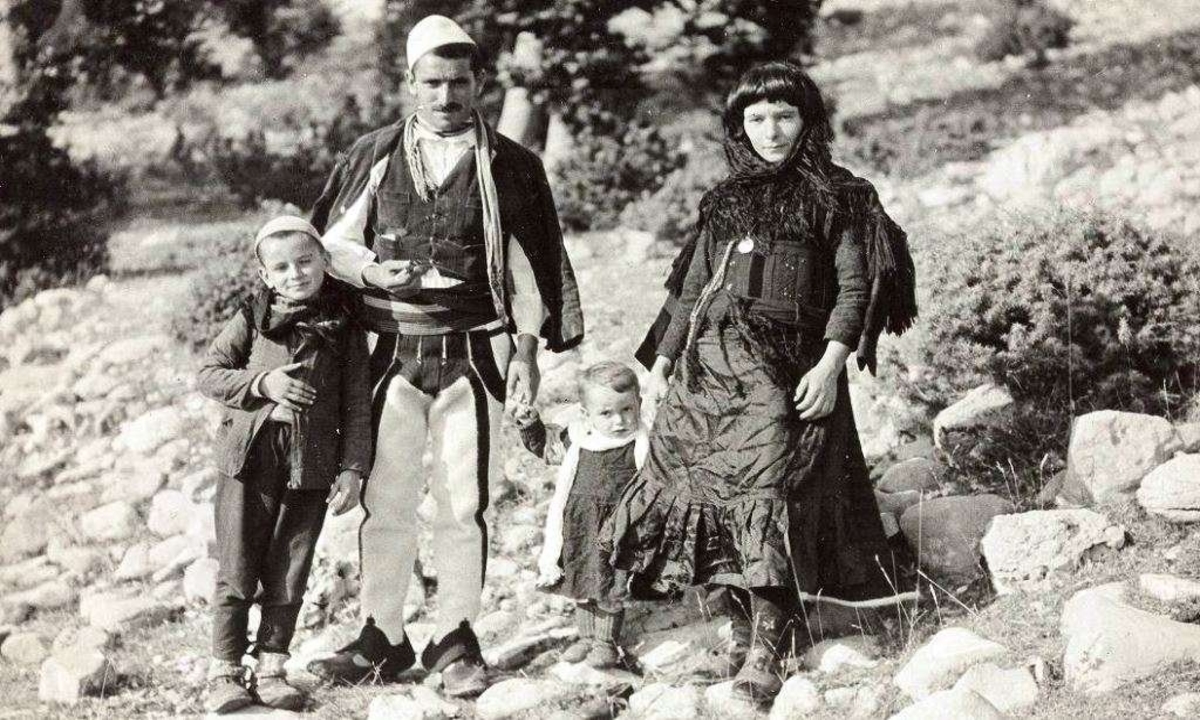 Central Albania
The elements featuring the folk costumes of Central Albania are as follows: "Çitjane" (women's clothing that look like long panties, pleated and made of calico, narrowed to the ankle), "takie" (hat made of white fabric with a slightly narrower top), vest embroidered with gold thread, embroidered hat for women, head ornaments.
Southern Albania
The elements featuring the folk costumes of the South region are as follows: "Fustanella" (white pleated fabric skirt for men in Southern Albania), "qeleshe" (white hat, made of torn and washed wool), "opinga" (flat pointed-toe shoes with tassels made of lamb skin, laced and folded on one side - thick yarn of twisted wool), embroidered apron.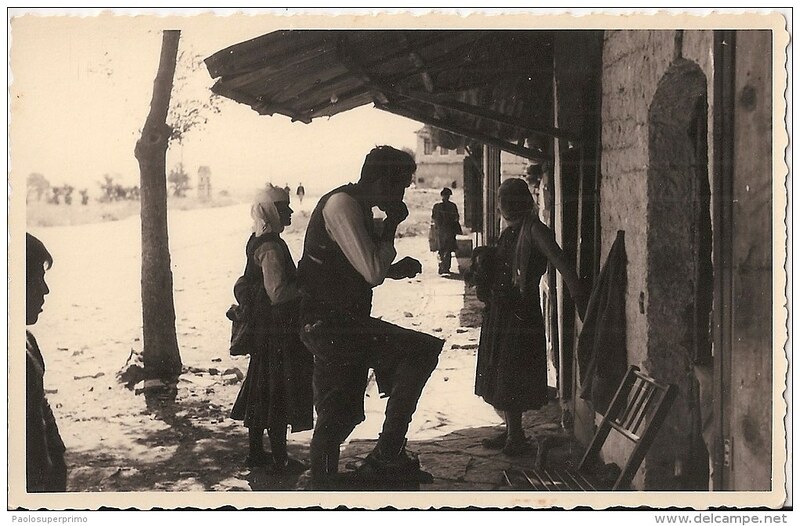 Albanian National Costumes